---
K e e p   I t   S i m p l e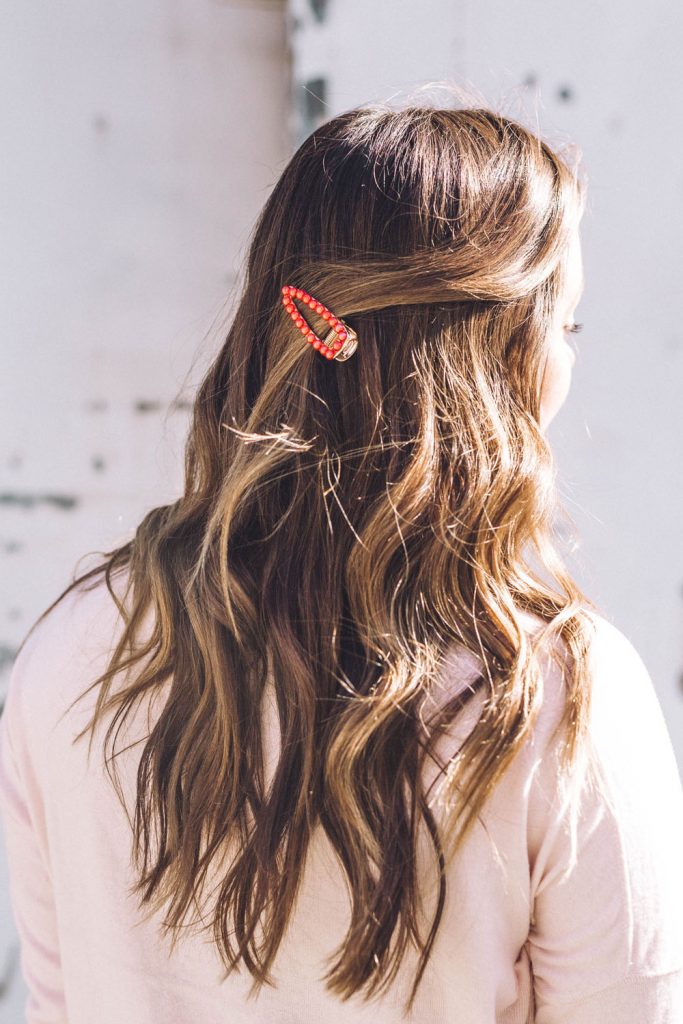 When it comes to wearing barrettes and hair clips, let the accessories do the work for you! It doesn't take a lot to make a hair style look cute with accessories! So a simple side swipe with your hair clipped back or a messy low bun is so cute and simple!
---
W h e n  U s i n g  M o r e  T h a n  O n e , S t i c k  T o  A  T h e m e
The girl here has the idea! Using all pearl clips and using them in a simple way. Using a lot of them in a cute way like this is very easy to dress up for a girls night or maybe church on Sunday! So cute and sweet but it works because they all go together.
---
S H O P   S O M E   F A V O R I T E S   H E R E :
---
A n y  H a i r  S t y l e  W i l l  D o
It doesn't have to be just curly hair to look cute! It could be straight hair, half up-half down or a low ponytail. Either way, it looks so elegant and slick and is perfect for an updo for work!
---
B e  U n i q u e
When wearing barrettes it doesn't have to be a normal everyday clip, it can be unique too! Emily Gemma is seen wearing a sweet Chanel hair clip that is to die for! I love a very unique + cute clip that most people wouldn't think to wear! I love these two clips.