All though trends come and go, there's always some trends that stick and never die. Those are called classics.
It's not always clothing, either. Im talking shades. There classic sunglasses that will forever be a thing. Today, I'm sharing with y'all a few that even you can agree, are not going anywhere.
---
1. Cat Eye Frames
The shape of my Tiffany and Co. sunnies is a cat eye. My all time favorite because they will look good on everyone. They're fun and quirky and very much loved! These sunglasses were first introduced in the 60's when Marilyn Monroe first wore them. Ever since then, they've been labeled as feminine, classy, and dramatic.
2. Rectangular Frames
These glasses are such cool shades. Rectangular shades are not for everyone but if you do, you'll for sure look pretty snazzy. Rectangular frames became popular in the 60's. This style evolved, becoming oversized in the 80s, and very narrow in the 90s. These are more "manly" to some people. (Like these)
3. Aviators
The next frame shape that's a true classic are the aviators. These are probably the most popular, like Ray-Bans. I know I have a few and I'm sure you do too! These shades were made for airplane pilots in World War 2. Which is kinda why they have a sporty and tough backstory. On the contrary though, they are used for casual and dressy.
4. Rounded Style
Other than the cat-eye, these are my favorite shades! I honestly was puzzled, thinking about getting a pair of these ray bans the day I got my Tiffany's. I honestly think the round sunglasses are soo cute! They're fun and quirky and hipster! They first arrived around the hippie movement, which is why they give you those "chill" vibes.
5. Oversized Frames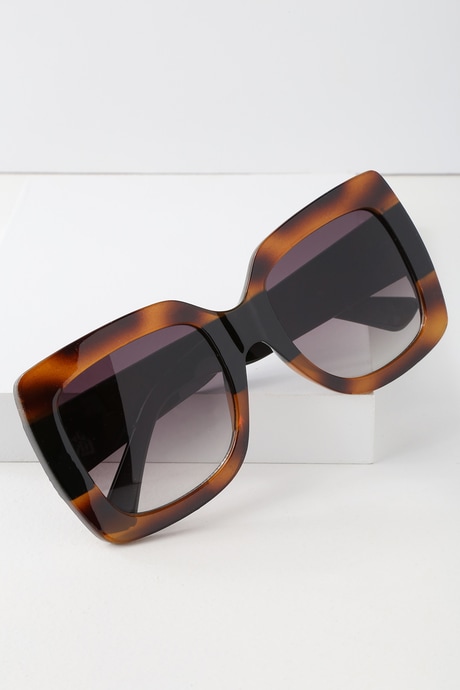 This is another one that always catches my eyes, the oversized frames. These are again, are a frame that you either love 'em or ya don't. Me personally, I love them. They remind me so much of the '90's and 2000's! Jaceline Kennedy is said to be one of the first to bring oversized glasses to the spotlight. (See photo here)
---
That's all for today, friends. Thanks for stopping by!
BEFORE YA LEVAE: Which style was your favorite?