Here's a new thing on the blog- Friday Favorites! It'll be a compilation of things that I've been loving for the past week. Could be food, clothes or just random pretty pictures! The idea came from Lauren Conrad! (See her blog here) I think it's a great idea… So let me share some things with ya!
Keep scrolling to see the rest of my picks…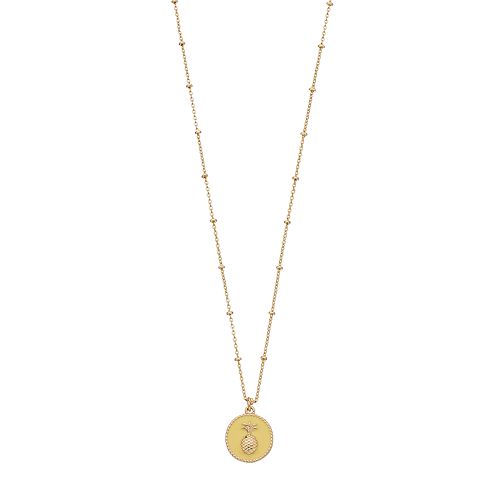 1. This is part of the latest LC Lauren Conrad collection! She is one of my favorite people ever! She's so stylish and beautiful, all around one of my fav bloggers!
Anyways, I love pineapples. Both for style and to eat! I thought this petite necklace was so cute!
2. Totally random, but me and Ashy went to Starbucks this week and had major cheat days… (😭) He made me try these lemon cake slices with icing and I'm not gonna lie, they were so good but so many calories………. Here is a recipe I found! 
3. I've really been into the color yellow, (clearly) and tulips this spring so naturally I went to Pinterest and found some cute ways to dress up the house for Spring! Here's one I found.. So easy and it's a little DIY for ya! Find more about it here.
4. Another beautiful piece I found was this adorable yellow pastel dress! Perfect for easter!
5. Finally a sweet little quote from an amazing author/story-teller! He is such an admirable person… Find his blog here that is run by the organisations for whom the author Roald Dahl and his legacy are central to their work.
Do you have a favorite out of these five finds?
Tell me which one you love in the comments!
XOXO