1.)  KJP – Bracelet or Necklace
The brand Kiel James Patrick is a southern, classy, and prep brand everything is so pretty and perfect! These Mother's Day necklaces and bracelets are so beautiful! You can get a necklace ($78), a bangle ($68), pearl bracelet ($88$, or a rope knot bracelet ($48-68)! You engrave her monogram on the front and kid's initials on the back! Very cute and something she can keep with her forever.
2.)  Mother's Day Bundle Keurig
If you were looking to spend a little bit more money and get a few extra items, you could go with this bundle! You get the K55 coffee maker, along with a rose pink Keurig travel mug, Green Mountain coffee k-pods, and reusable coffee filter. All of these items together would be $166.69, but since it's a bundle, you only spend $114.99! You save $51.97 when you buy this bundle all together!
Everyone loves to be pampered. That's obvious! Bath and Body Works came out with these AMAZING bath bombs or bath fuzzies! They smell incredible and there are 18 scents to choose from and they are only $6.95 each!! So your mom can relax in a bath and take a load off! :)
!! P.S. You get a FREE item when you spend $10 on a single item with code: Spoilmom !!
4.)  Cookware Set
If you're mother is anything like mine, she could cook… ALL DAY LONG. Pots and pans don't last forever, but this set is super long lasting and wonderfully priced for only $79.99! They are non-stick and available in a lot of colors! I think that's pretty awesome when realizing they are usually $200!!
5.)  Large Clyde Tote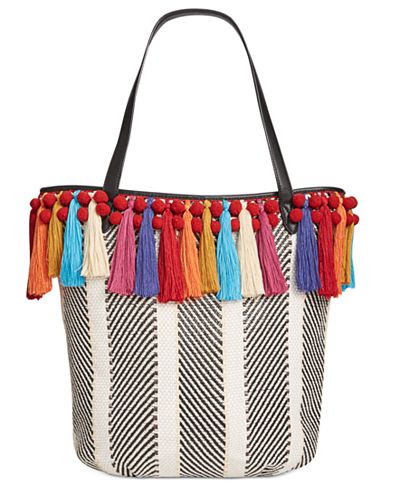 If your mother is anything like mine, she will buy/change her pure EVERY other week! So, why not buy her a purse she'll in love with! This tote is pretty amazing and super spacious! It's made by Sam Eldelman and it has adorable embroidery and tassels and I mean, who can go wrong with tassels?! ALSO… it's only $58.50! (I might buy myself one for the beach!)
Lily Pulitzer is my absolute fav! I love how colorful and fun they are. They remind me of all things Spring, and that makes me happy! lol. Well, this V-neck racerback Jaylynne Top makes for a great outfit with solid print bottoms for only $38! It's a pretty good deal considering most prints are over $100!
My mother and I never say I love you too. It's always been, I love you more. This throw says exactly that! My mother is a big fan of throws and this would be perfect! And, it's only $25.99!!
8.) DIY Tassel

If you wanted to go a different route and wanted to save a little $$$, then this would be great DIY for you! All together you would only spend about, $16.38. (Probably less) I'll link in the title where to get directions but, it's fairly simple and all you need is basic tools like scissors, hot glue and gun, paint and brushes, ruler, pen, with some leather from wal-mart (around $8.00) and key chain rings. (Totally would steal one off a keychain I don't use) But, all in all, this DIY is totally do-able and 100% not a let-down!! Too cute I might make 2!
9.)  Striped Apron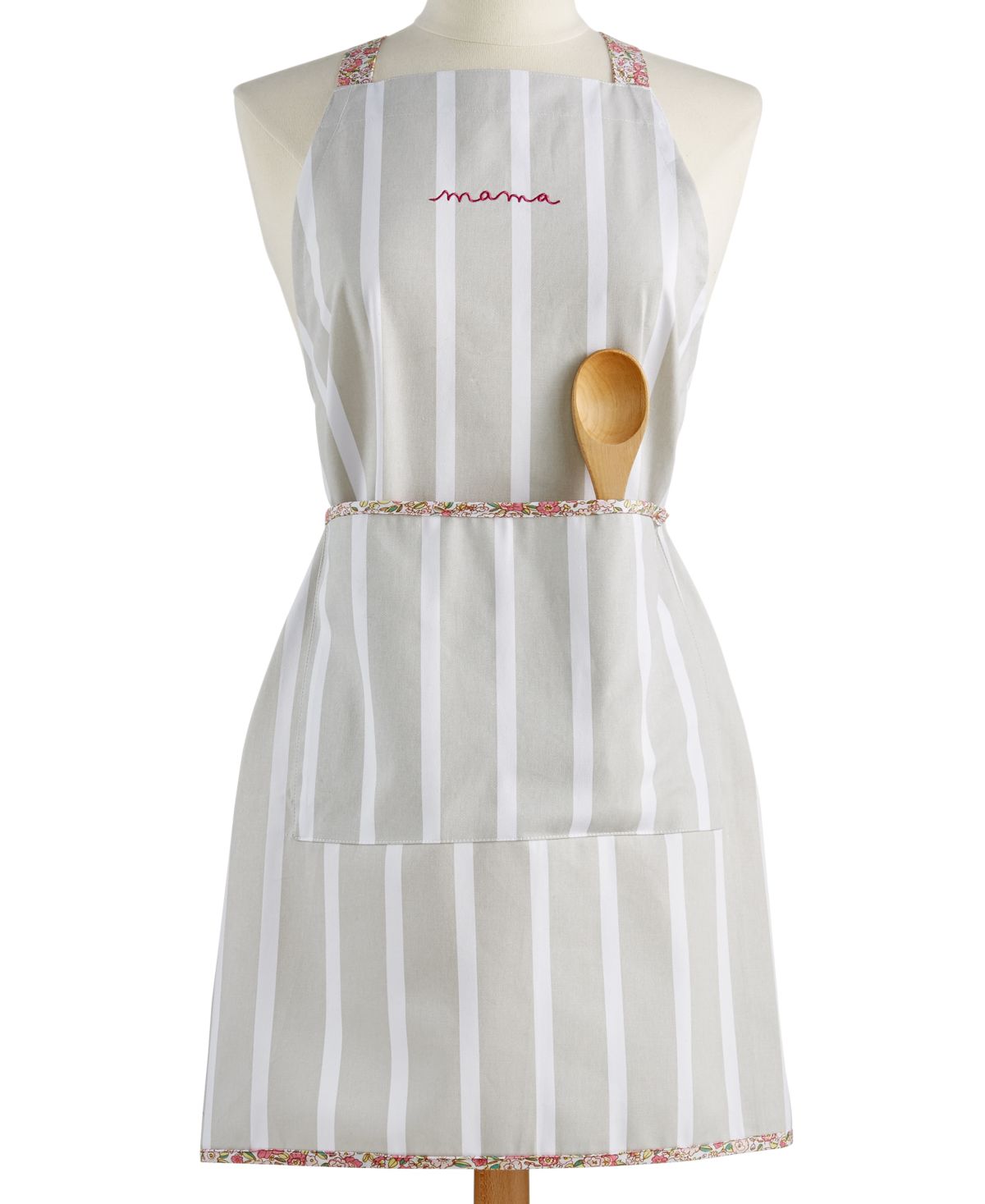 Bringing it back to the cooking hobby of my mother, I found this cute little apron on Macy's and thought it was pretty dang cute. It's (obvi) grey and white with a flower detail and the word, "mama" on the top. Which is perfect because I love calling my mother that to be silly! All the while.. it's also perfect price; $25!!
"No, I don't want jewelry for mother's day." Said no mom ever. These cute earrings are too cute!! Their from Nordstrom and only $45.00! Their a perfect match for just about anything!
I absolutely love the idea of this!! It's an "Our History – A Story of Our Family" journal, so clearly, instead of ONLY showing where and when someone was born it shows jokes and memories of a beautiful family. I love this because it shows so much about a family and how much they connect as one big family. You can get this book for $15.99!! Your mom will love this book for years!
12.)  Farm House Pillows
Okay, so my mom is a pretty big farmhouse lover like I am, and rustic pillows (along with all pillows) are SO expensive! And an awesome decor lover, "Home Decor Momma" found these awesome pillows for UNDER $10!! I will take two of everything!! lol. There are multiple links to these pillows. So, I will link them with the names of them. First, the black + white checkered, tan + white checkered, pray big, NSEW compass, arrows, and No. 7.